2022/05/22

New Single and EP coming soon
A new single titled "Open and Alive" will be released soon. This will be followed by a new EP.
2022/03/30 Pictures

Gelsenkirchen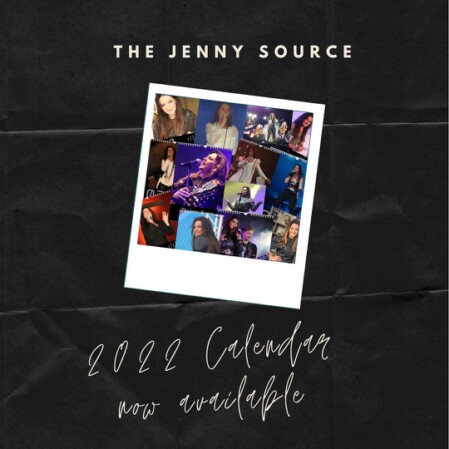 We proudly present this year's The Jenny Source Calendar 2022 edition.
The measures are 30 cm x 21 cm and the price is 35€ each incl. shipping costs.
2021/09/27 Ace of Base -

50 Million Sales
Ace of Base reached 50 million sales worldwide. Jenny received the award on stage during the show in Vaughan, Canada presented by Stephane Lamontagne in collaboration with Playground Music.
The award is a 30 x 30 inch tall masterpiece with a group picture printed on glass, all the album covers, roses pattern from the Happy Nation artwork and a golden LP.
Picture by Annika Sievertsson