The Book "Vinna Hela Världen"
Jenny's autobiography
After one of her lectures a woman walked up to Jenny and asked if this was a book. Jenny had 2 seconds to answer and decided that it was not only the story of her life but a book. So on the 1st of January 2009 Jenny sat down and tried to scatch the content of her story. At the end of January she send this draft to a publisher to see if her story was worth publishing. So in September 2009 Jenny's biography have been published along with the book fair in Gothenburg, where she presented her autobiography "Vinna hela världen". Jenny: "I'm very proud of myself. I have never been more proud of myself."
Even a translation in English is planned. In connection with the book, Jenny released her very first solo-album "My Story".
The first Swedish book cover was designed by Rickard Engfors pictures, who even designed the clothes for the Ace of Base 2007-2009 concerts and the video footage in the ground of the show.
---
First edition of the book

Productinformation about the book:
ISBN:
9789173870337
Publisher: Libris förlag
Releasedate: 2019/09/17
Format: bound
no. of pages: 200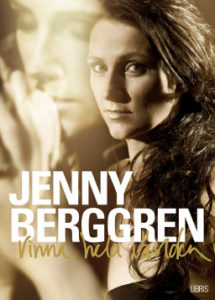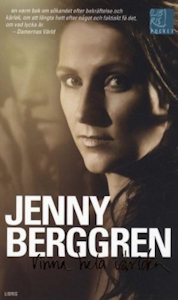 Second edition of the book
Productinformation about the book:
ISBN:
9789173871365
Publisher: Libris förlag
Releasedate: 2011/01/04
Format: paperback
no. of pages: 332
includes additional chapters
Third edition of the book
Productinformation about the book:
ISBN:
9789173874533
Publisher: Libris förlag
Releasedate: 2015/10/02
Format: paperback
no. of pages: 335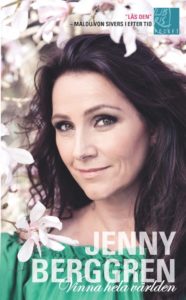 pictures published with permission of Libris
A big thank you to the Libris staff esp. Anna Braw for the effort, the patience and the kindness